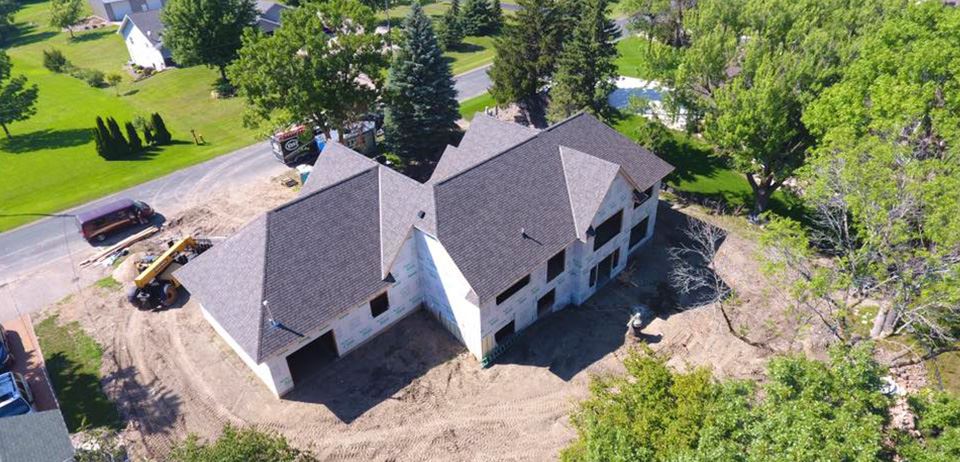 Roofers You Can Rely On
Replacing a roof may seem like a significant investment, but it can be a wise decision in the long run. Not only will it enhance the property's appearance and raise its resale value, but it will also provide lasting protection against the elements.
Our Mankato roof installation techs will assess the damage to the roof and make a recommendation for how to move forward. We've built our reputation across Blue Earth County these past two decades based on the integrity of our assessments, the reliability of our diagnostics, the dependability of our work, and the equitability of our pricing.
Benefits of Installing a New Roof
Installing a new roof is an investment that can improve the aesthetics, functionality, and value of your home while providing peace of mind and long-term savings. Benefits include:
Enhanced Protection: A new roof provides superior protection against leaks, water damage, and other weather-related issues. Modern roofing materials and techniques are designed to withstand harsh weather conditions, ensuring the longevity and structural integrity of your home.
Energy Efficiency: New roofing materials often come with improved insulation properties, enhancing the energy efficiency of your home. This can result in lower heating and cooling costs, contributing to long-term energy savings.
Increased Property Value: Installing a new roof can significantly boost your home's curb appeal and overall value. It makes your property more attractive to potential buyers and eliminates the need for immediate roof-related repairs or replacements, increasing its marketability and resale value.
Peace of Mind: With a new roof, you can enjoy peace of mind knowing that your home is well-protected and less likely to experience roofing issues. It reduces the stress and financial burden associated with frequent repairs and maintenance, allowing you to focus on other aspects of homeownership.
Call Bauer Roofing & Construction at (507) 800-0533 or contact us online today to schedule a free estimate.